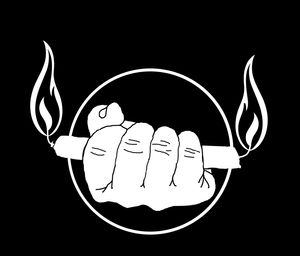 For any event , Burns Twice delivers ! Their high energy electric mix of Classic Rock Favorites and "One Hit Wonders" will satisfy any audience . Burns Twice is ready to perform for your concert , club dates , corporate functions , weddings and dances with a set list that's sure to keep your audience dancing and guarantees you'll have a event to remember !
   Whether playing songs from their CD's " Lone Wolf Cafe "," Time Machine " and their latest "Both Ends" or packing the dance floor with 21St Century Classic Rock , PME recording artists Burns Twice have the chemistry to reach the people.
   Let us know your event's requirements for sound and lighting and Burns Twice can turn your entertainment headaches into an event to remember !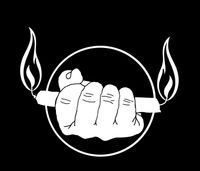 FOR BOOKING INFO CONTACT : GARY PAUL DUNN 303-459-3204  E-MAIL BURNS TWICE At burnstwice@yahoo.com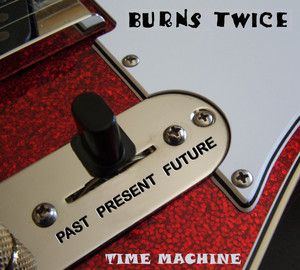 You can purchase Burns Twice CDs at our live shows,or from CD Baby. Log on to  www.cdbaby.com/burnstwice to go right to our page. This cool site features The Burns Twice "TIME MACHINE" CD at the lowest price anywhere!!
REVIEWS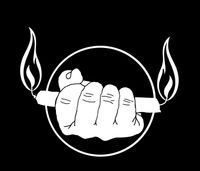 The Mountain-ear Newspaper in Nederland Co. on January 5Th, 2005, wrote,"With it's electric blues-rock format, Burns Twice is quickly becoming one of this areas favorite groups"
     "Not Last Night" from Burns Twice latest CD,"Time Machine", was voted Track of the Day, Best Blues Vocal, Best Bass ,Best Lyrics, Best Dance,Best Rocker,on the nations largest independent music source, www. garagebands.com, for the the week of January 12th, 2005.

       " Not Last Night " was played on KFRX's "The Lewis and Floorwax and Kathy Lee Morning Show!
       The largest independent CD retailer,CD BABY writes" Burns Twice combines strong blues influences with powerful rock, and a decidedly bent sense of humor to produce the most unusual album of the year.With a backdrop of the Colorado mountains and three decades of rocking the Rockies,Burns Twice delivers ."
 
   A ten years in a row run of performances at the Bolder Boulder,voted 2003's "Best Band of the Bolder Boulder" and songs on both" Bolder Boulder Bootleg" Cd's 1 and 2.

    On June 25th Burns Twice were the featured performers of Nederland's 5th annual " Summertime Fun Fair" .The Mountain-Ear Newspaper on Thursday June16th,2005, in Nellie's Nederland News, writes,"The line-up includes local rock and roll blues band "Burns Twice",check out their hot guitarists from Austin TX!"

     On June 23rd, the Mountain-Ear Newspaper writes "Burns Twice,Remember how fun it is to dance?Get your grove going with this awesome rock and blues band !

     Burns Twice has played weddings, concerts,clubs [like the Soiled Dove, The Buffalo Rose,  , Herman's Hide-a-way, The Boulder Theater , The Dickens Opera House, ,Jamestown Merc ,events like the Bolder Boulder, proms,dances,and numerous charitable events for,DMK Rehoming,The Max Fund Animal Shelter,Habitat for Humanity,Jamestown Volunteer Fire Department Benefits,Jamestown Town Hall Benefits ,Jamestown 4th of July Celebration,Jamestown Public Schools, Nederland Music Education Benefits, and many,many others.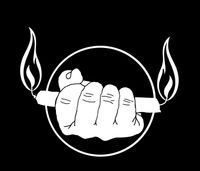 " Not Last Night " from our "Time Machine" CD was played on KFRX's "The Lewis and Floorwax and Kathy Lee Morning Show!
Here's our "classic comedy bio" as read "on the air".....Born to poor but dishonest parents in mud huts on the banks of the North Platte River,the children of Burns Twice were so poor, their parents cut holes in their pockets just so they would have something to play with.After a less than stellar stab at higher education, the B2X boys headed to the Midwest to ply their skills on local beet farmers, motorcycle enthusiast, over the road truckers, and their girl friends.[FADE TO MODERN TIMES..]I'ts 25 years later and Burns Twice is still rocking the heartland with their unique brand of smoking guitar driven [please insert your own synonym for loud rock music here]




 
We've warmed up great artist like,Burrito Deluxe,Stix,The Ventures,Gary Lewis and the Playboys,Maria Mulldar,The Grass Roots,Black Oak Arkansas,Sugarloaf,Johnny Western,It's a Beautiful Day,The Wumblies,Blondie,Great White,Zepher,and of course,Get Bent !