ALIAS NEWS FLASH !! Welcome to the Alias Reunions  Page!! We will post all the Alias info here!!Also, There's a new Alias Jukebox with all the Alias Live tracks and studio recordings, just scroll to the bottom of this page!!
  You'll also find a Band Member Roster,  and over 50 photos,spanning 30 years and some recent reunion photos
!!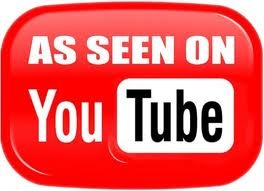 Here's a link to a video shot 30 years ago, this Sunday!! It's our rendition of The Red Rocker's "There's Only One Way To Rock" It was aired on KBDI's live rock show, "Down in Front". Check it out!!
http://www.youtube.com/watch?v=ko9DtFfv8tw 

August 9th 2014 ,Lots of reunions for Alias this year...Great seeing Michelle ,her daughters. sister , and he rest of her clan!! We hope to get her up to sing in the near future!!
The Millsite Inn, Ward Colorado,June 21st, 2014.

Here's an Alias reunion high country style...Great to see Bruce,all the way from S. Dakota!!


 

2-12 -12 The Alias Reunion Video is up on youtube!! It's our cover of "Separate Ways" check it out!!  

http://www.youtube.com/watch?v=kA3Og2cnEQw 
  SAD ALIAS NEWS....

R.I.P. Alias guitarist and singer Mike Cawthon, I'm putting up a version of "Tonight" on this page, it's a song we wrote in the 70's.
\

11-31-2011 Ed Phipps has a great Alias page up with live recordings made when he was playing with the group, check it out!!
Alias, 1981/82 - YouTube

NEW ALIAS REUNION AUDIO !! The Alias site music player has the new mixes from our day a PME Records!! 

 
THANKS TO THE BOYS OF ALIAS 6 !! We had a great reunion, pics and videos to follow!! Thanks to PME RECORDS, Craig and Jamie, Let's do it again in 40 years!! NEW PICS AND AUDIO ARE UP !!
Just added, tracks featuring Vic Urbina, and Michelle Hughes recorded live Sept. 1983 at Denver's After The Fox




Just added to the Alias Jukebox....Live recordings of

Div Degarde's "Come Out Punching",and "Tonight" [or "What's the point of having 2 Digital Delays, if you don't use em!!"] . All the Alias tracks are available for free download.
 Here's L.A. Easton's Guitar Solo Spotlight, or the Whammy Bar is a War
Toy...listen to the ending note played.It was a mating call for whales at sea!!
2 NEW ADDS ! Our version of Missing Persons "Destination Unknown" and Van Halen's "Where Have All the Good Times Gone"
ALIAS REUNIONS

  THE MEMBERS OF ALIAS ARE...
ALIAS 1...
MARTHA WOODS , DAVE BLACKWOOD , MIKE EATON , GARY DUNN
ALIAS 2...
SUZANNE LEMON , ED PHIPPS , MIKE EATON , DIV DEGARDE , GARY DUNN
ALIAS 3...
SUZANNE LEMON , ED PHIPPS , ROBY DOUGLASS , DIV DEGARDE , GARY DUNN
ALIAS 4...
LORI NORTH , ED PHIPPS , ROBY DOUGLASS , DIV DEGARDE , GARY DUNN
ALIAS 5...
LORI NORTH , BRUCE EASTON , ROBY DOUGLASS , DIV DEGARDE , GARY DUNN
ALIAS 6...
VIC URBINA , BRUCE EASTON , ROBY DOUGLASS , DIV DEGARDE , GARY DUNN
ALIAS 7...
MICHELLE HUGHES , BRUCE EASTON , ROBY DOUGLASS , DIV DEGARDE , GARY DUNN
ALIAS 8...
MICHELLE HUGHES , BRAD W.T.F.  , ROBY DOUGLASS , DIV DEGARDE , GARY DUNN
ALIAS 9...
MICHELLE HUGHES , MIKE CATHORN , BOB CALDWELL , ROBY DOUGLASS , GARY DUNN
0:00/0:26

0:00/3:22

0:00/3:30

0:00/3:38

0:00/4:33

0:00/4:08

0:00/4:27

0:00/5:07

0:00/3:36